Gone are the days when there was a need for women to prove their worth. The past years have shown us significant progress for women's consideration all around the globe. From Esther Duflo winning the Nobel Economics Prize for alleviating global poverty to the viral #metoo movement, the social, economic, political, and cultural representation of a woman is different now. 
On 8th March, the world will turn its attention to all the women and girls- celebrating their success stories in the form of International Women's day.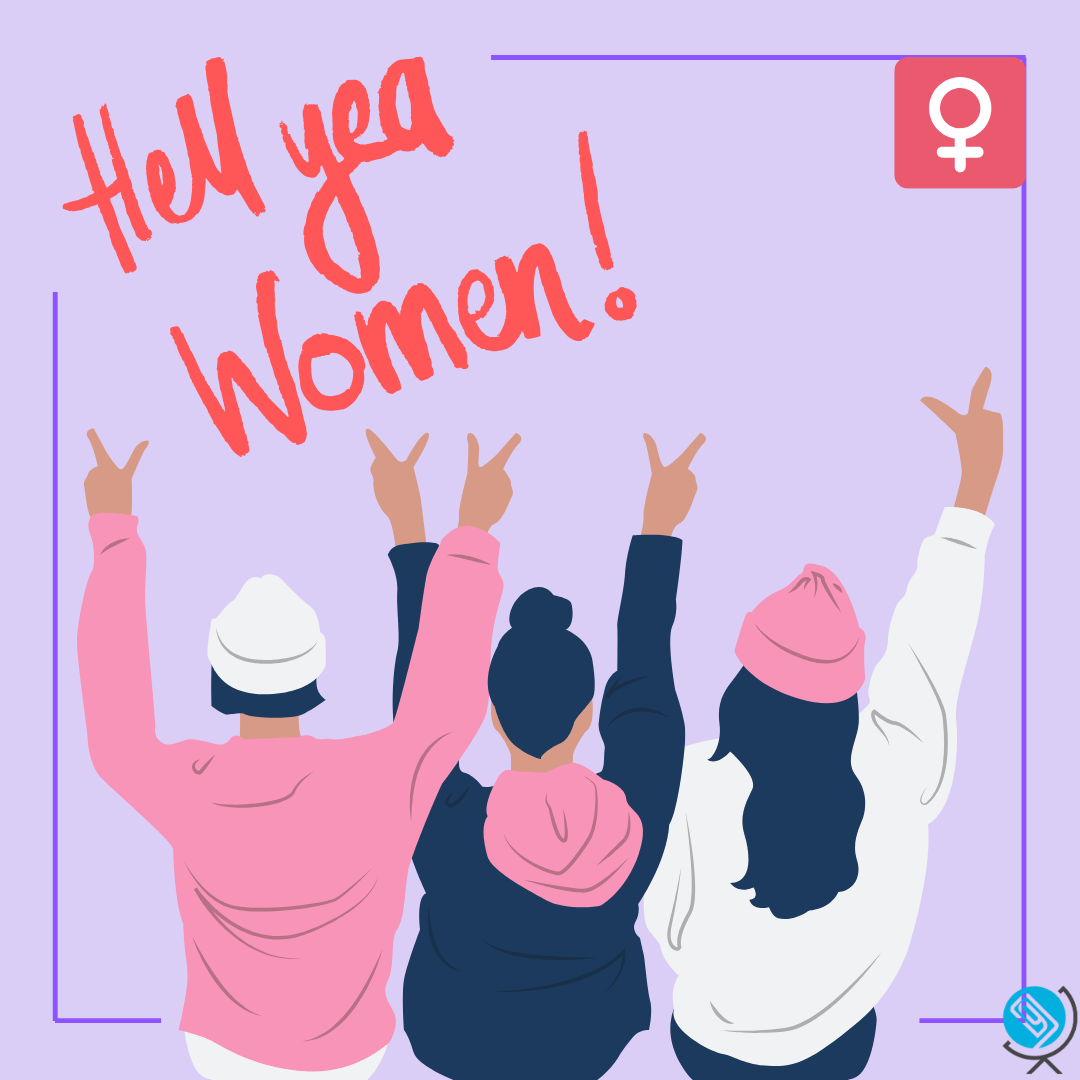 To honor all the ladies on this International Women's Day, Globussoft is appreciating all the #WomenAtGlobussoft for putting their efforts to make us a brand and celebrating their confidence in making every little corner of the world a better place. 
Meet some of our very talented #WomenAtGlobussoft! Gender diversity and inclusion is one of our group priorities, which is why we have designed programs like 'Women in Tech' that aims to provide women with an IT career development path. 
Here are some of the bright minds we hired in the past years, which now enhance and transform our clients' businesses. 
Papia
Debnath 
Papia is a Digital Marketing strategist and a copywriter with over 6 years of working experience, leading a team of the most passionate digital marketing associates. Often found mentoring and cheering her colleagues, Papia loves to share her knowledge and bring out the most creative version of everyone. 
Hobby: Singing, Reading, and Baking.
Favorite Food: Bengali Cuisine.
As a child, I wanted to be: As a child, I had painted my sky in various colors 😀 for sure, but in every color, there was a shine of independence. I'm happy that shine still inspires me to keep going.
Reach Me At: Facebook, Twitter, LinkedIn
Sabana
Parveen
HR, with a crust of positive energy and the most beautiful smile, Sabana, has contributed to Globussoft for over 3 incredible years. Her expertise lies in hiring the best individuals for our company, and her kind and lively attributes continue to be beneficial as a recruitment professional.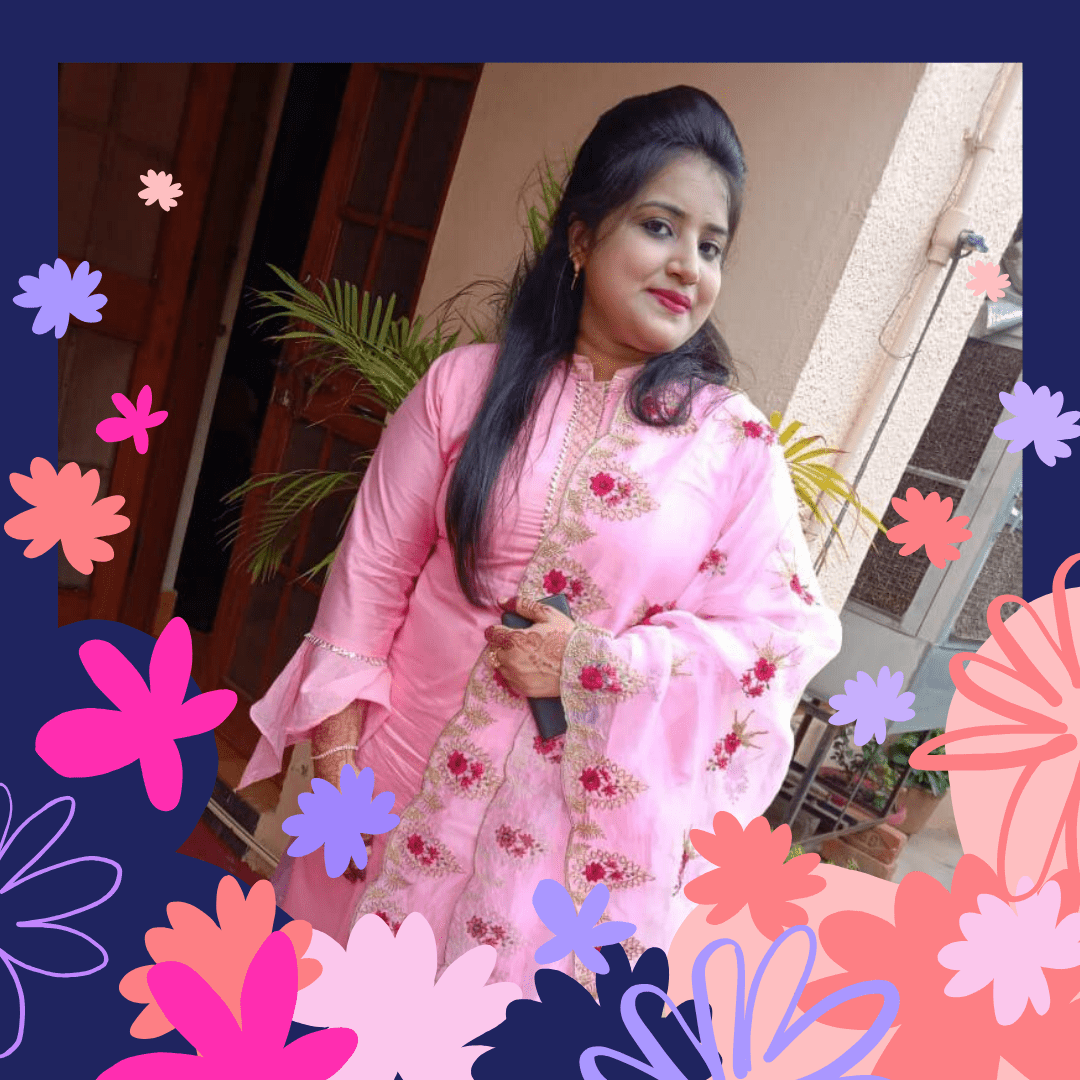 Hobby: Singing and Travelling.
Favorite Food: South Indian Cuisine
As a child, I wanted to be: Doctor
Reach Me At: Facebook, LinkedIn
Malti
Kasturi
Malti has successfully delivered projects in social media marketing for the past 8 years and continues to do so with her excellent skills and knowledge. Her expertise focuses on SEM strategies, and we admit that she is a pro at it. 
Hobby: Cooking, Travelling, And Listening Music
Favorite Food: Chicken
As a child, I wanted to be: Chartered Accountant 
Reach Me At: Facebook
Aishwarya
M
A tech geek and engineer, working as a software developer in Globussoft, Aishwarya is a gleeful soul with a robot's brain. She has a contribution of more than two years in Globussoft and aspires to be one of the most successful developers one would ever come across.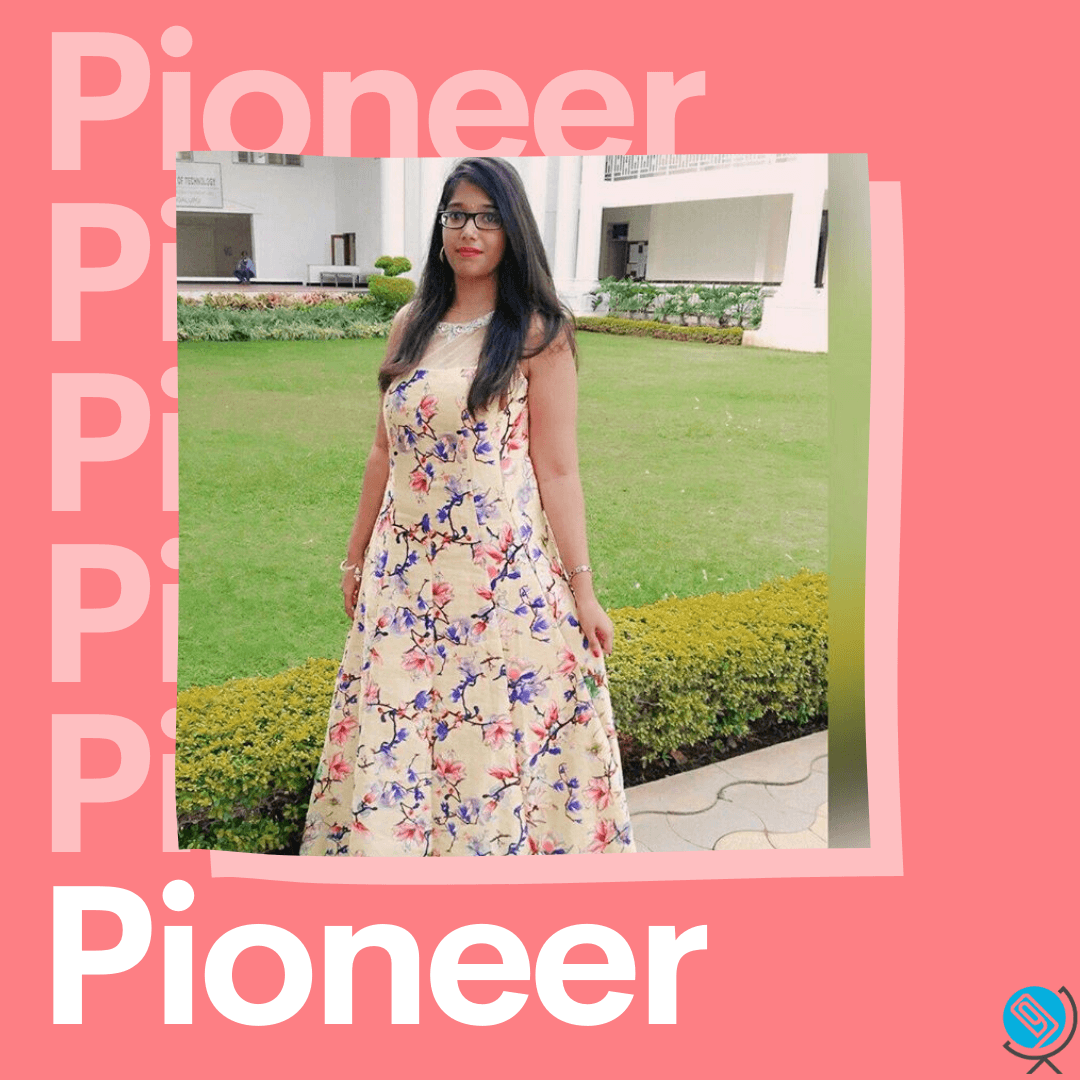 Hobby: Pencil Sketching and Reading Novels.
Favorite Food: Arrabiata Pasta, Biriyani, Prawns.
As a child, I wanted to be: As a child and now, I want to be a Leader.
Reach Me At: Facebook
Ritika
Kumari
Ritika is one of the youngest members of the Globussoft family, passionate about digital marketing and everything that comes along. As a digital marketing associate, she focuses on delivering the best to our clients. When not in the office, one can often find her shopping or playing with the dogs. 
Hobby: Shopping and Cooking.
Favorite Food: Non-Vegetarian Dishes
As a child, I wanted to be: Actor
Reach Me At: Facebook, LinkedIn
Arpitha
M.P 
Arpitha serves all the aspects of an HR generalist, circumscribing talent acquisition and workforce planning with ease. With a commendable experience of over 4.5 years, she currently oversees performance management, HR policies, and employee engagement initiatives under her wings.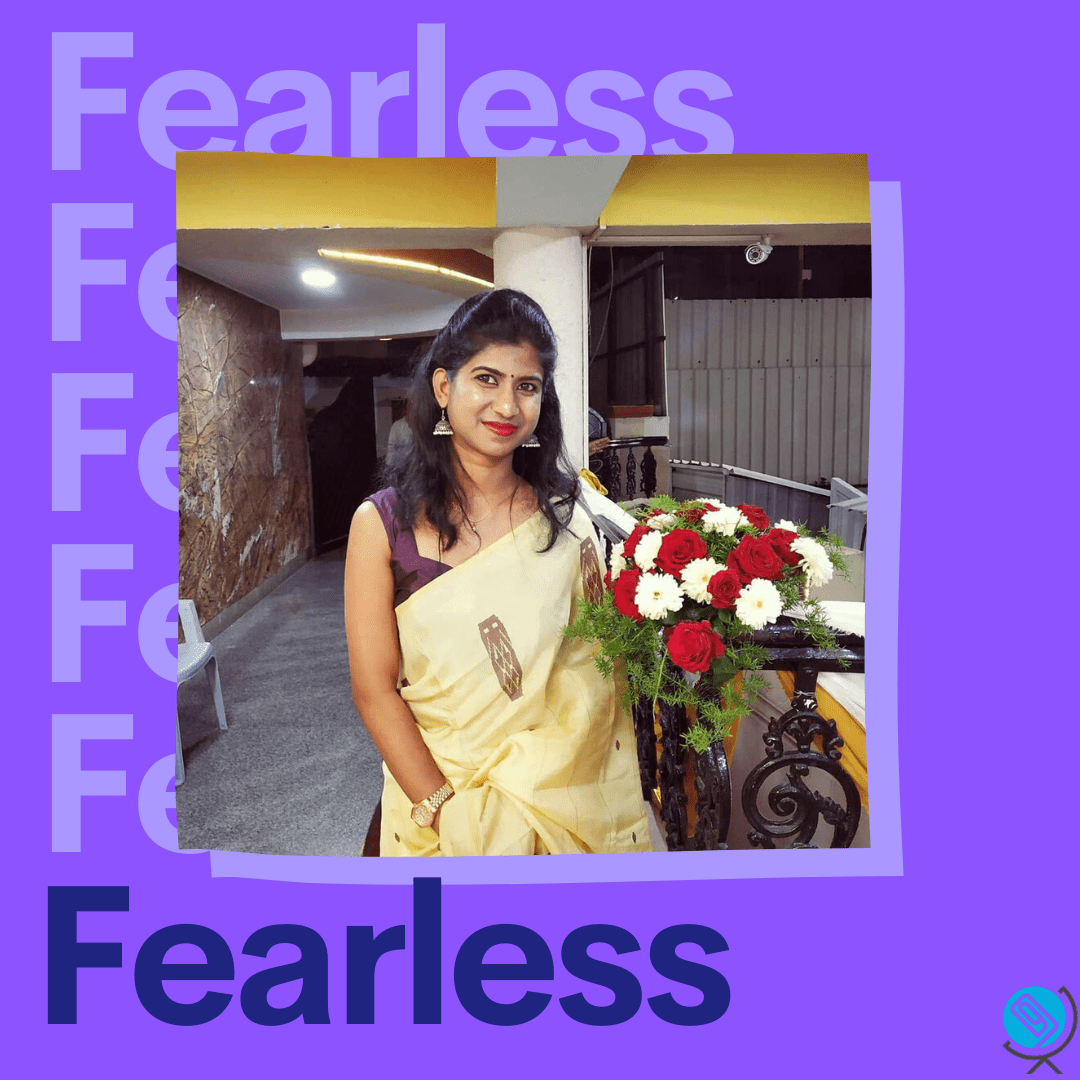 Hobby:  Listening to music, Shopping, And Trekking.
Favorite Food: Biriyani
As a child, I wanted to be: HaHa, I didn't have any idea what to become. My life went in some flow, and now I am here ( but I had a deep interest in the business).
Reach Me At: Facebook
Sheetal
Soumya
Sheetal's dedication to digital marketing and her will to grasp more lets her deliver the best version of herself. She expertises in online marketing strategies and combines it with the recent trends in the online market to come up with the best results catered to our company's requirements. 
Hobby: Photography
Favorite Food: Biriyani
As a child, I wanted to be: Aviator
Reach Me At: Facebook, LinkedIn
Aishwarya
Warakari
A science nerd and coding enthusiast, Aishwarya, works at Globussoft as a WordPress developer. She leads her way as an innovative and creative individual, with love for coding and website development, tackling with every .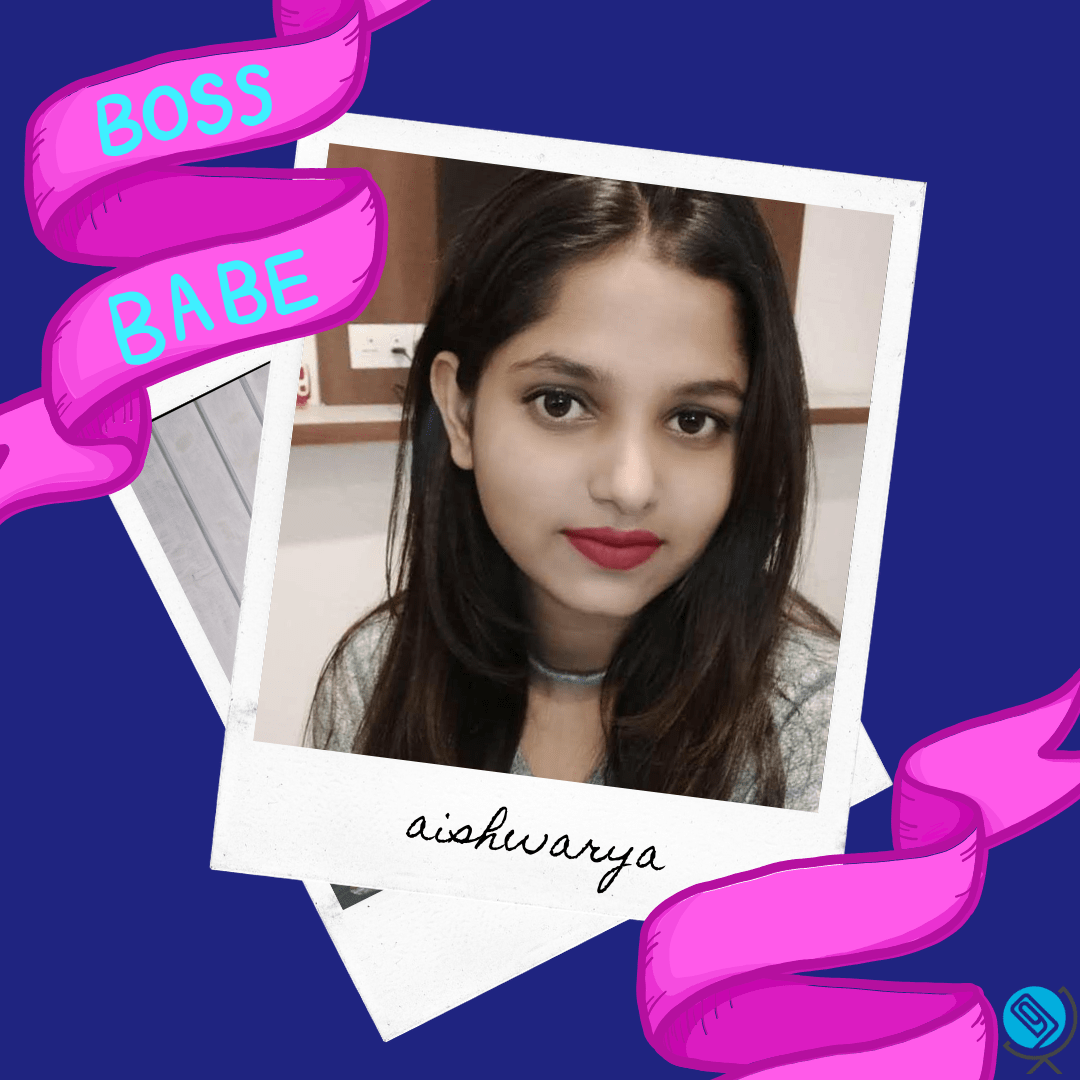 Hobby: Jewelry making, Gardening, and Photography.
Favorite Food: Pav Bhaji
As a child, I wanted to be: Lawyer
Reach Me At: Facebook
Renu
Kumari 
Renu is fond of designing and developing websites. With her immense talent, she has been helping Globussoft's clients to achieve online success. She is very passionate about her work and delivers the best to the company. 
Hobby: Watching Movie and Working Puzzles.
Favorite Food: Cheesy Garlic Sticks
As a child, I wanted to be: Fashion Designer
Reach Me At: Facebook
Harshada
Parab
With an amalgamation of the love for coding and designing, Harshada works as a full-stack web designer at Globussoft. With a creative mind and cheerful attitude, Harshada has delivered her best to our company for the past 4 years. Needless to say, she is the best when it comes to kicking off the barriers. 
Hobby: Video Game Playing, Creative writing, and Painting.
Favorite Food: Peanut Butter Jelly
As a child, I wanted to be:  Aerospace Engineer
Reach Me At: Facebook
Vibhuti
Dewangan
Vibhuti is the knight in shining armor when it comes to social media marketing. Working with Globussoft for the past years, she has scored remarkable contribution in meeting client requirements with her skills paired with her wits.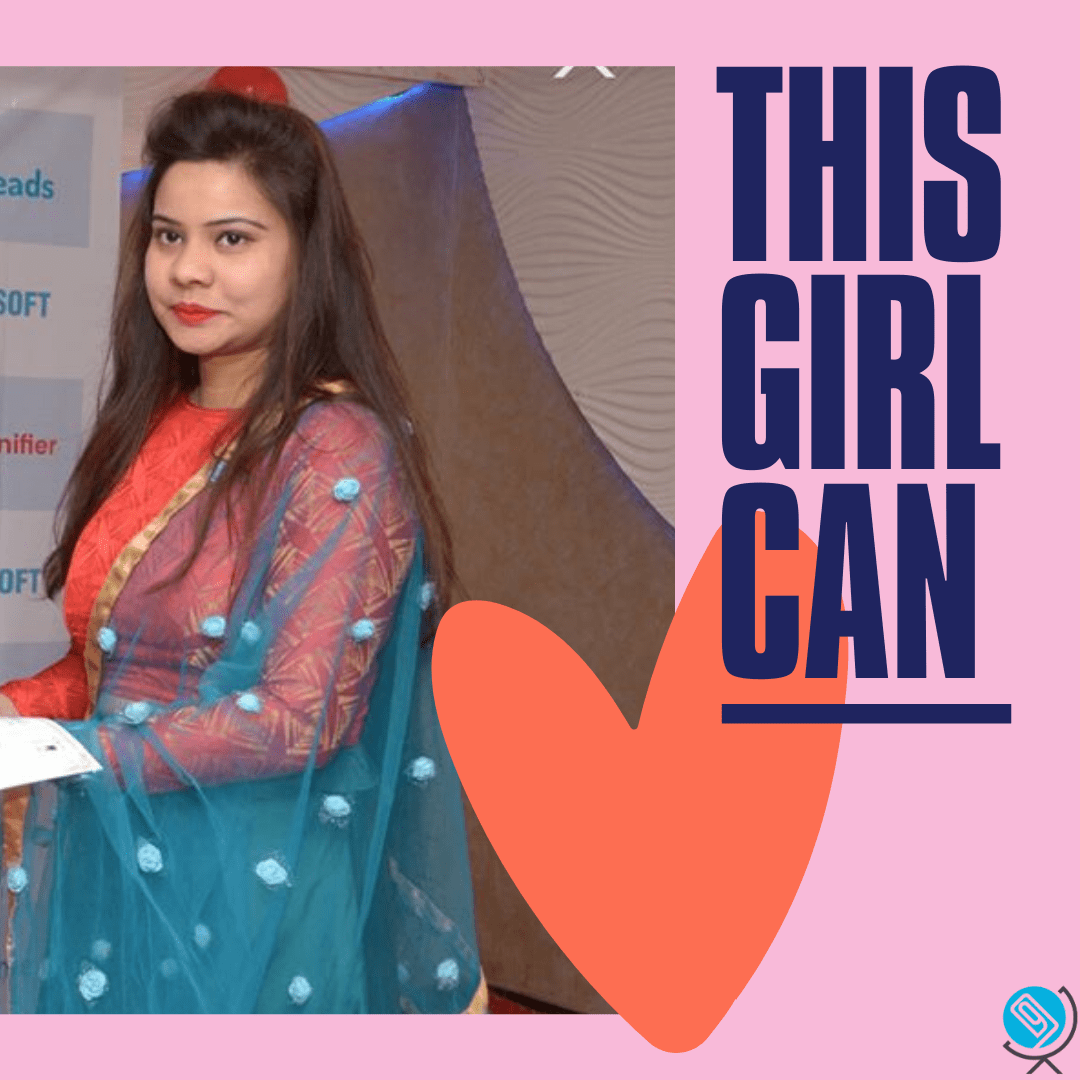 Hobby: Reading News, Listening Music & Travelling.
Favorite Food: Aloo Paratha
As a child, I wanted to be: Media Journalist
Reach Me At: LinkedIn
Charin
Mohan
A digital marketing associate with a deep affection for plants in her garden and movies, Charin is one of the fastest-growing employees at Globussoft. She is a great learner and always gives her best to conceding and implementing online marketing and SEO. 
Hobby: Gardening & Cooking
Favorite Food: Chinese Cuisine
As a child, I wanted to be: Air Hostess
Reach Me At: Facebook, LinkedIn
Jyoti
Garg
A content crafter, SEO copywriter, and fashion icon of Globussoft, Jyoti, is often found creating and sharing some of the most informative blogs. She has been a part of our Globussoft family for 2.5 years. Her expertise and passion for creative copywriting have helped our company to scale new heights over these fantastic years.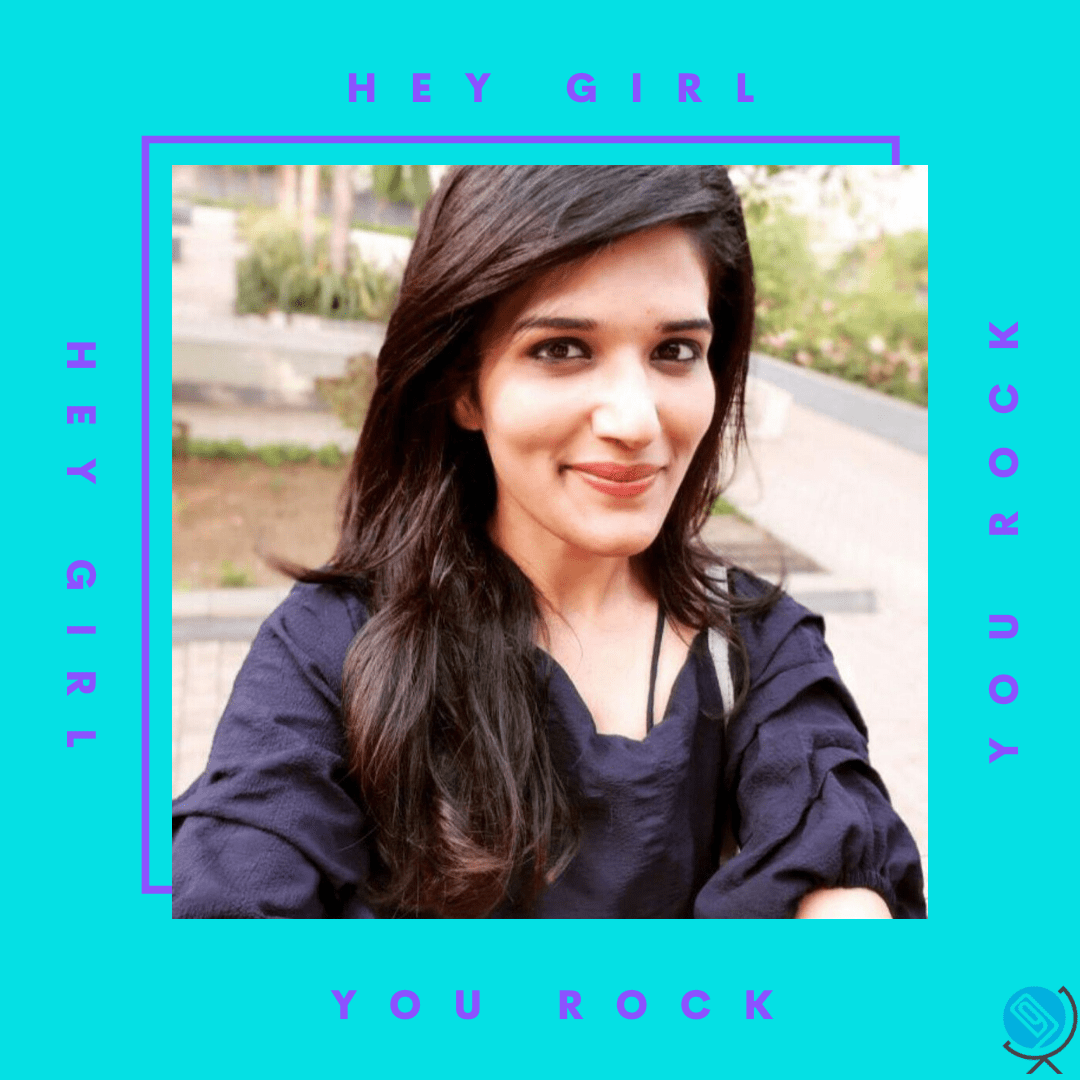 Hobby: Origami, Painting, Reading, and Shopping Obviously!
Favorite Food: Italian Cuisine
As a child, I wanted to be: Professor
Reach Me At: Facebook, Twitter, LinkedIn
Niteshwari
Verma
Working at Globussoft for about 2 years as an accountant, Niteshwari defines herself as a daydreamer with old school values. She is a post-graduate in commerce and displays an immense commitment to anything that she performs. 
Hobby: Baking, and Photography.
Favorite Food: Indian cuisine
As a child, I wanted to be: Financial Analyst
Reach Me At: Facebook
Mangesha
Kshatriya
A very bubbly and playful Mangesha has contributed to Globussoft as an accountant for more than 2.5 years. Her dedication to work and jolly nature assists her in becoming one of the most lovable employees among her co-workers.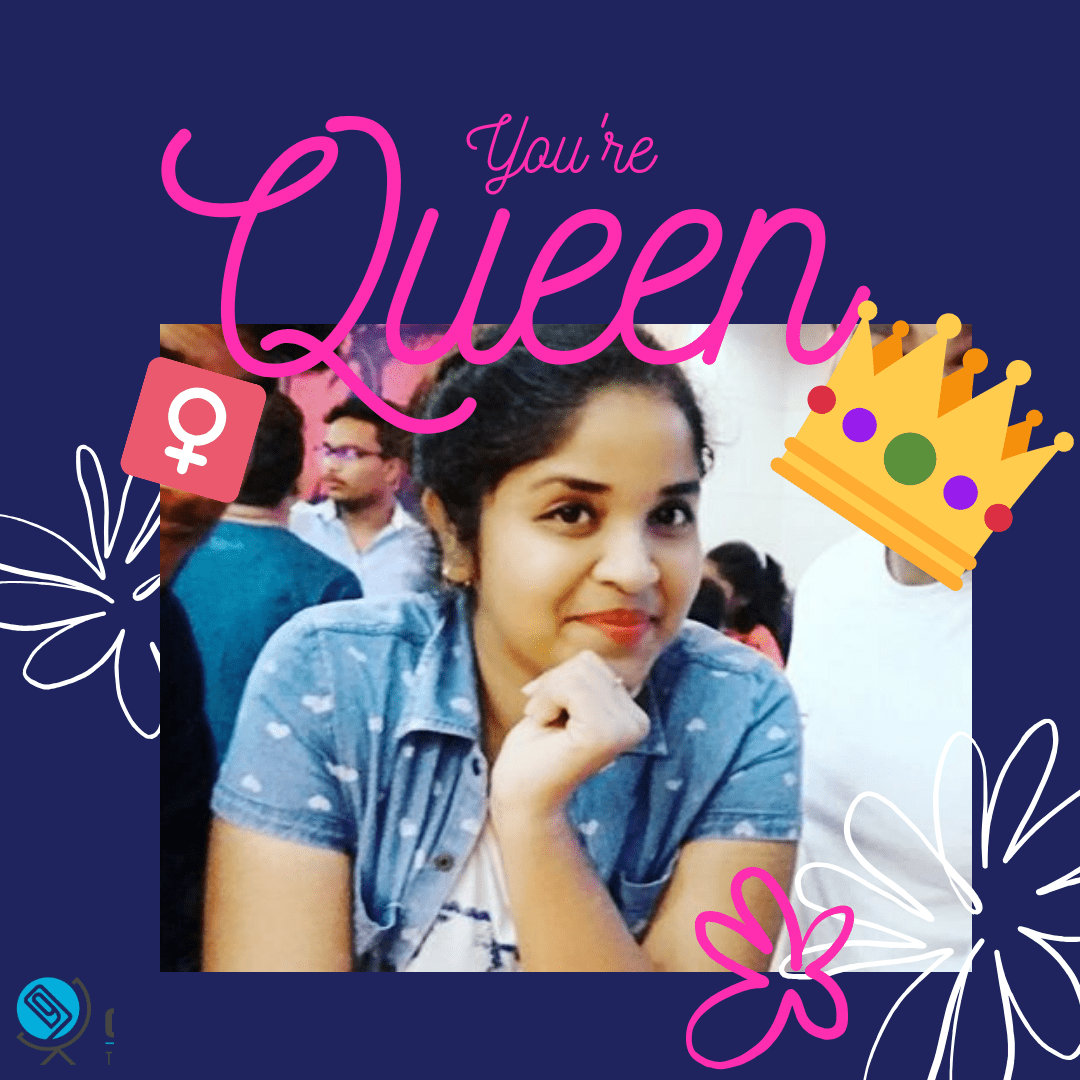 Hobby: Play Video Games, Painting, Dancing, and Listening to music.
Favorite Food: Veg Hakka Noodles
As a child, I wanted to be: Event Manager
Reach Me At: Facebook
Anjana
Mittal
An enthusiastic fresher and a keen learner, Anjana, is the newest member of our family in this list. Anjana carries the love for coding, books, and pets in her heart, and is often found scrolling and staring at her computer screen. Being a hard worker, she is an asset to Globussoft. 
Hobby: Playing board games, Calligraphy, and Collecting something unusual.
Favorite Food: Mac N Cheese Pizza
As a child, I wanted to be: Dentist
Reach Me At: Facebook, LinkedIn
HOLA PEOPLE! 
Enjoyed reading this blog? Do not forget to share it with your friends. Let's take a pledge to celebrate the achievements and accept the flaws of all the beautiful ladies in our lives. And oh, let's celebrate each day as Women's day for the rest of our lives.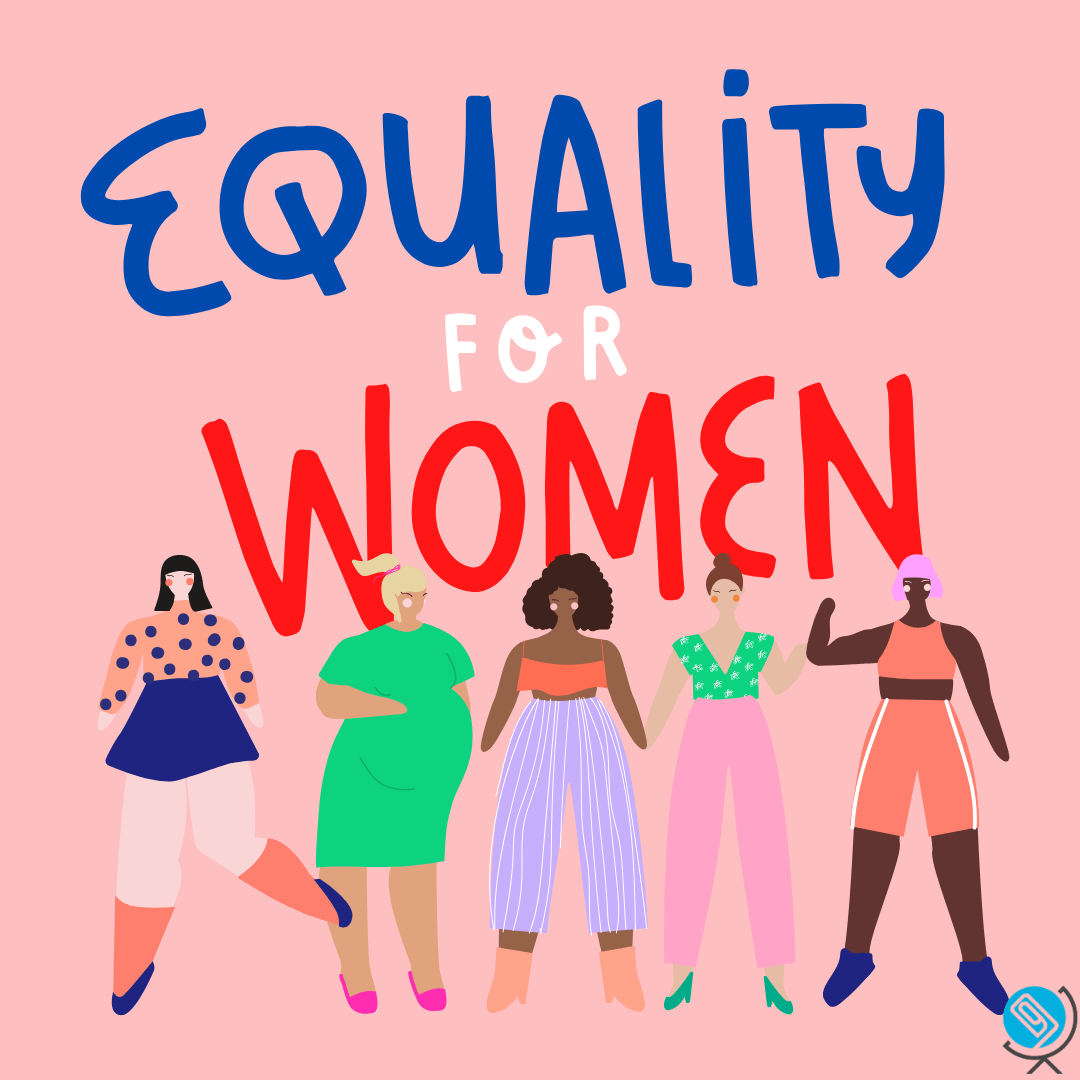 HAPPY INTERNATIONAL WOMEN'S DAY!!!