It's been more than a week since the Consumer Electronics Show 2020 (or CES) ended, but the buzz created by new and innovative tech showcased here hasn't subsided. 
Every year CES is held at Las Vegas – one of the most famous cities on Earth, otherwise known as Sin City. The event started on 7th Jan and ended on the 10th. During these three days, companies from around the globe showcased their revolutionizing techs. Technology that's going to change 2020 and our future for the good. 
And here is our take on the top five most innovative techs showcased on CES 2020. So, if you missed the event, now's the time to catch up. Let's get started. 
Click Here To Listen To The Podcast – 
1. Hydraloop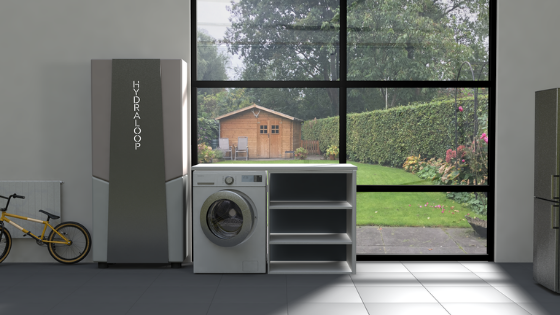 Hydraloop made its way into our category, not because it's high tech, but because of what it can offer. Hydraloop has transformed the way we will save water in our house by showcasing a compact, residential water recycling system. 
It recycles wastewater from the bathroom, and washing machine to be reused for watering plants, washing clothes or flushing the toilet after use. It's sleek and elegant designs make it easy to store in the house without having to compromise the look. It can be stored in the kitchen, garage, or in storage. 
Hydraloop claims to reduce the water consumption by 45% and carbon footprint by 6% with the help of their patented technology. Which we think is a pretty big claim, but if their machine can achieve it, then it will be a game-changer. Considering its compact form factor and design, it will be quite useful in the densely populated cities that have severe water shortage issues.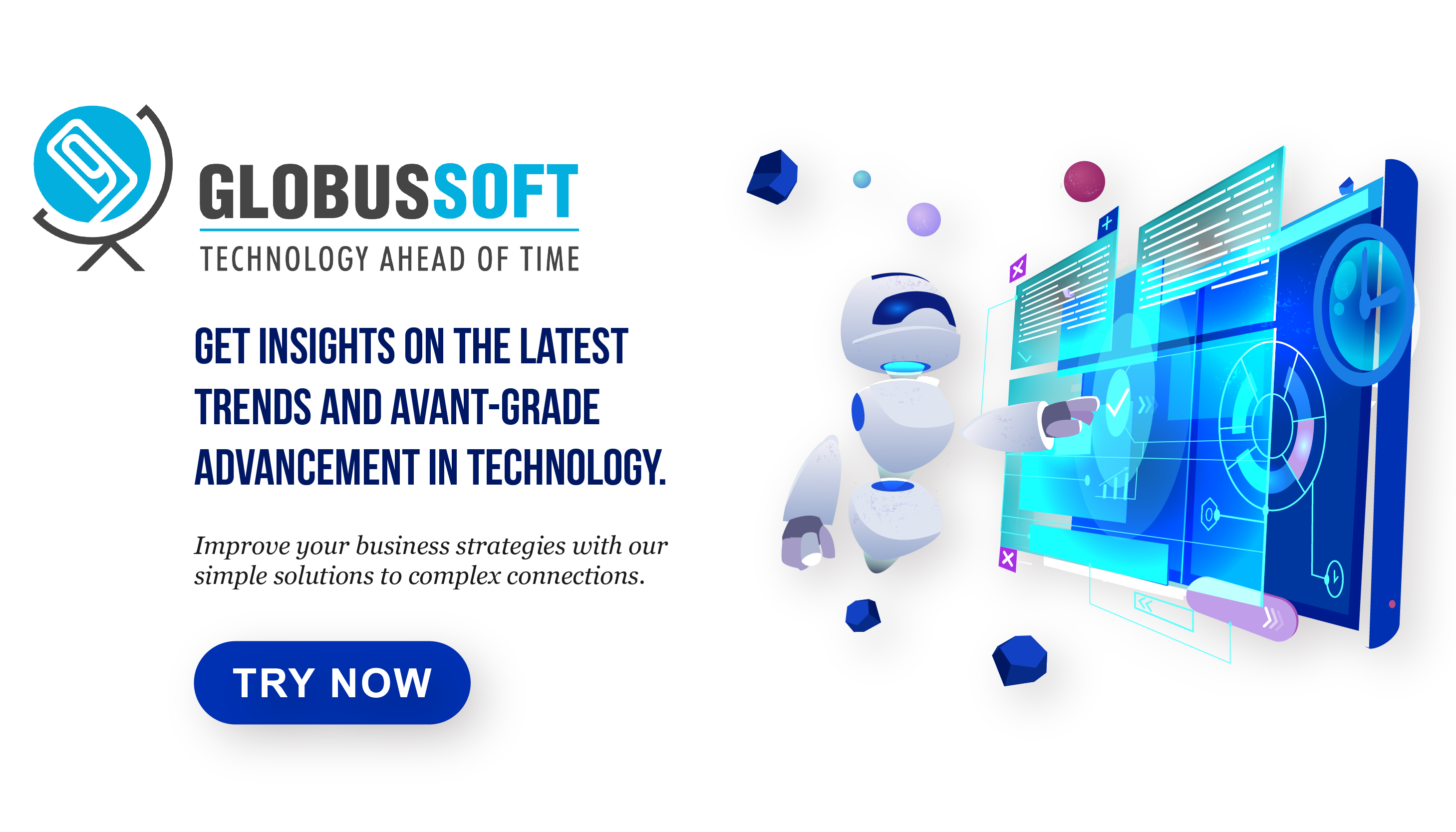 That being said, Hydraloop may not be something that is going to catch up soon, considering its hefty price. It costs $4000 excluding taxes, and you can pre-order one for yourself by visiting their site as it is not for sale right now. 
Nevertheless, it is an exceptional initiative by a company to reduce water wastage. More companies should think green and ways to save our one and only planet. 
2. Vision S Electric Car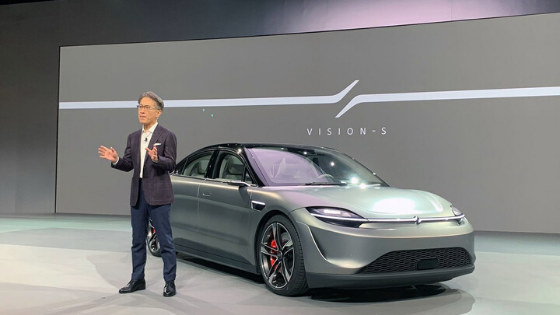 Coming in the second position is Sony. Among other tech giants, Sony was also here to showcase their new gadgets and gizmos for 2020. They launched an all-new PS5 logo, Virtual Production Technology Using 3D Volumetric Capture, and few TVs. But, the tech that attracted everyone's attention; was something that blew everyone's mind. 
It was a CAR! Yes, a car. Sony at CES 2020 showcased its electric car called Vision S. 
The Vision has all the necessary equipment that is needed to make a smart car. The car is fully autonomous, capable of driving itself anywhere. It has a wide panoramic touch display at the front, which also works as a control panel as well as an entertainment center. At each end of this screen, you will see two small ones that work as side mirrors, as this vehicle doesn't have actual mirrors. Instead, it has cameras installed on either side of the car.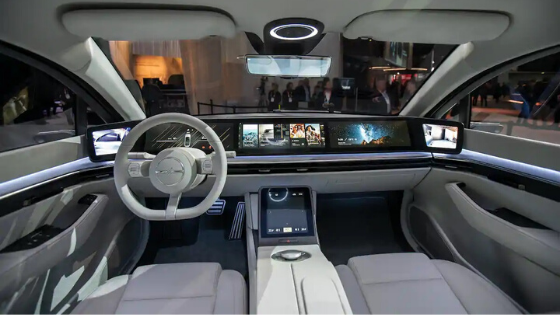 Sony has also equipped the passenger seats with two separate screens which people can use as a control panel and also as an entertainment center. They have paired these screens with 360-degree immersive speakers, placed inside the headrest of all the seats. The car is also equipped with 5G connectivity, Cloud AI, lots of sensors, and other gizmos. 
Don't let all the tech fool you, as this car is not all about tech. It can accelerate from zero to sixty in under five seconds and has a top speed of 149 miles/hr. It achieves this with the help of two 200kW motors, and a beautiful body helped designed by famous Magna Steyr. 
Sony built this car to show that they can also build an autonomous vehicle as they practically develop most of the techs that are used in self-driving cars these days. They wanted to display their advanced electronics technologies, geared towards a more safer and reliable driving experience.
Also Read – What is the Importance of Artificial Intelligence in Everyday Life?
3. Dot Watch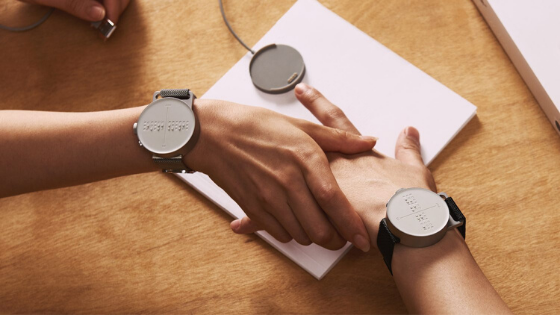 Korean companies made a huge impact this year at CES. There were many startups showcasing their techs like robots, drones, cameras, appliances, etc. But, the most innovative of them all was Dot Watch. 
It stood out in the crowd because of its simplicity and originality. The Dot Watch is a smartwatch for the visually impaired people. It can show all the information that a smartwatch can; in Braille. You can check notifications, social media updates, etc. The device also has a tactile mode which displays time in numbers using the dot, so that people without the knowledge of Braille can check the time. You can pair the watch with both android and iOS devices via Bluetooth. 
Our take?
This is not the first time Dot has come out the tech for visually impaired people. They are known for creating new and innovative tech that helps transform the lives of such people. With dot watch, they have taken the concept to something a bit more accessible and easy to use. And we think the dot watch is worthy enough to receive five dots from us and be in this year's most innovative tech category.
4. Mercedes-Benz AVTR Concept Car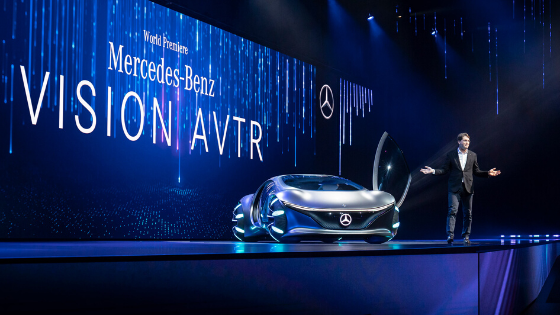 Mercedes was also at the event showcasing their new concept car based on the creatures from the movie Avatar. It was a big moment for both car fanatics and geeks as Mercedes unveiled their new car with James Cameron – the director of the Avatar movie. 
Mercedes refers to this car as a living creature called AVTR, which stands for Advanced Vehicle Transformation. This concept car is their vision of what cars will look like in the distant future. 
The car has the same unibody design as their Benz model, which they call a one bow proportion. The interior of the car is also similar, it has one single screen at the front and one biometric console at the center to control the car.
Although the interior of the car sounds and looks interesting, it is nothing compared to the exterior. The outer part is the place where this 'living creature' comes to life.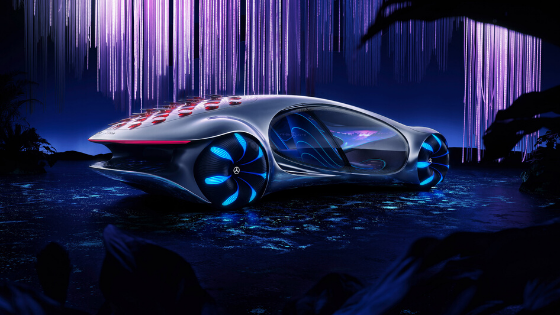 The exterior design of the car is inspired by the living organisms in the fictional world of Pandora. A total of 33 bionic flaps are installed on the back of the vehicle to mimic the creatures of Avatar. These flaps show the driver's moods by changing its color, as a way of communicating with other drivers and with surroundings. The car can also move sideways like a crab by rotating its wheels. 
We were also swayed away by the appearance of James Cameron as you all were. This concept car sure looks like a creature from another planet or galaxy. But as it is a concept, we have to wait until Mercedes finally decides to build it.
Also Read – 5 Tips to Improve Your Wired Network Security
5. One Plus Concept One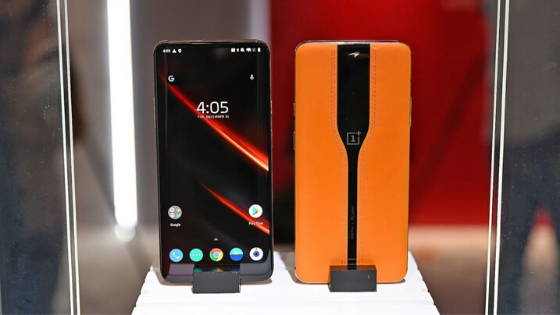 One plus was not behind in surprising its fans. They introduced a concept smartphone called Concept One, which had invisible cameras. 
They got the idea from the Mclaren supercar, which has a color-shifting sunroof. The Mclaren uses electrochromic glass technology to make the glass on their car's sunroof opaque and transparent. It works by passing an electric current through the glass. Using this as the base, One Plus developed its miniaturized version. They have used a 0.35mm glass on the back of the phone, which can shift from opaque to transparent in just 0.7 seconds, giving you the effect of disappearing cameras. 
This version of diminishing cameras behind the phone's metal body is unique and promising. We like it and look forward to seeing it in the One Plus next flagship killer smartphone soon.
In Conclusion 
These are the five techs that, according to us, stood out amongst the others at CES 2020. They each had technology that could change our way of interacting with these things, whether it is a car or a smartphone.
As for the awards, the most innovative tech goes to the Hydraloop, which had plenty of promises to save nature's most precious resource. And the most surprising tech, there is no one more deserving than Sony with its Vision S concept car.
That's all we had to share with you guys this time around. If you guys think we missed anything or want to add another tech. Feel free to mention it in the comments.