India, considered as one of the world's most populated countries, is a land of various religious beliefs and diversified culture. Since Indian culture presents an amalgamation several other cultures it is very often labeled as the subcontinent. In fact, the customs and traditions in the northern region completely differ from that of the southern region. But a common thing that prevails across this country is the people out here enjoy each and every festival in unison.
Globussoft, based in Bhilai (which comes under the state of Chattisgarh) is a key player in the field of Digital marketing industry. The headquarters are almost located in the central part of India which offers supreme insights into the cultural vividness of the country.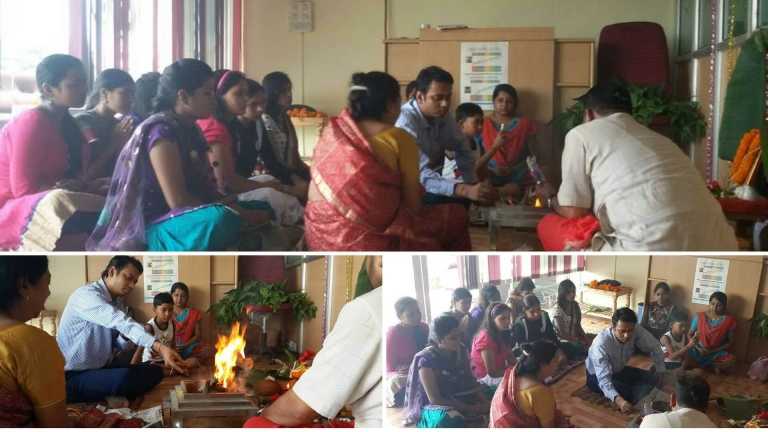 Although being located in central part of the continent, the company consists of employees coming from different parts of the country, belonging to various religions, accustomed with different rituals. So celebrating various festivals and equally enjoying them in full zest in just another part that the organization and its employees love to showcase.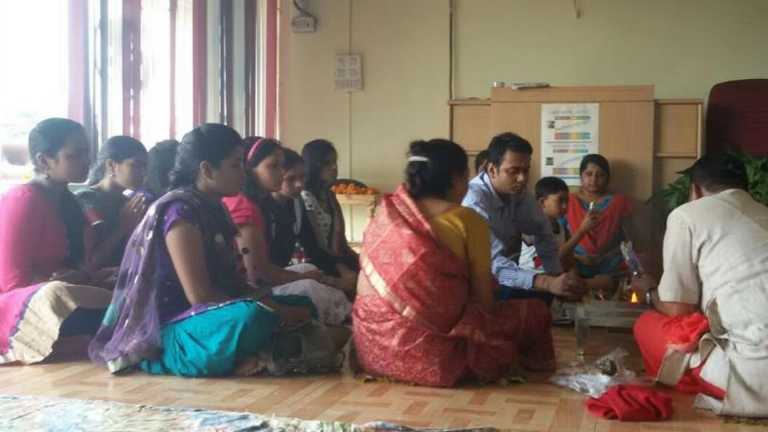 The festive season begins with Vishwakarma Puja, which involves the worshiping of an old Indian deity Lord Vishwakarma (the engineer among gods). It generally takes place in the month of August. The celebration took place in the office premises as a considerable sized idol of Lord Vishwakarma was worshiped.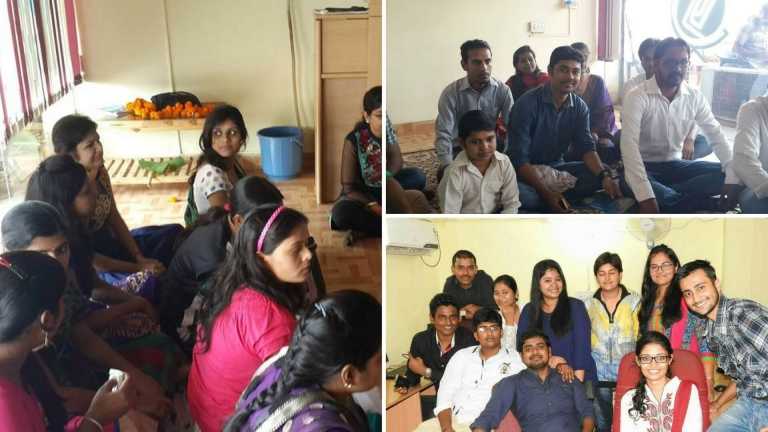 The entrance was well decorated with flower garlands and even the traditional "Rangoli" was also created. By 10 AM sharp almost every employee was present wearing traditional outfits. Right after the rituals of worshiping was commenced sweets and fruits were distributed among all the staff as "prasad". Later arrangements of lunch were also made for everyone within the office itself. Thus everyone enjoyed a lot and cherished the day, especially the employees who consider Globussoft as their second home.